Dan Willard Jazz Band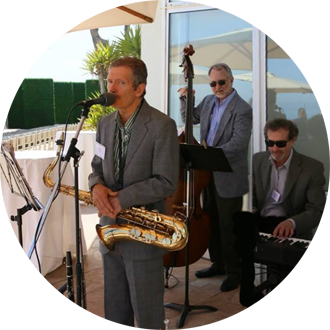 Dan Willard is a vocalist and multi-instrumentalist (sax, clarinet, trumpet, and flute) who performs in a wide variety of styles and group sizes.
Member of The American Federation of Musicians.
As an instrumental soloist or big band leader, from Dixieland, modern jazz, and rock to classical, Dan has the ability to provide almost any size and style group you can imagine.