Ciambella
Ciambella was founded in 2006 and has played at numerous private parties, Italian festivals, including Little Italy Festa in San Diego and the Festa d'Autunno at the Pelican Hill Resort in Newport Beach as well as Old Spanish Days events and French Festivals. They also play cocktail parties with standards from the American Songbook.
Group size can vary from solo accordion to five pieces or more to fit your needs.  In addition to violin and accordion, Ciambella can also add other instruments to fit your needs (ie. guitar, cello, mandolin, harp, and string bass) all played by professional musicians including: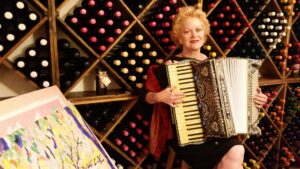 Rebekah Scogin (Accordion/Mandolin)
Rebekah Scogin is one of our master music artists. She is performer of accordion, piano, mandolin, electronic harp, and the balalaika. She received her graduate music degree at the University Of California, Santa Barbara for classical piano. She was born in Georgia, but was raised in Southern California, where she excelled as a performer & music teacher.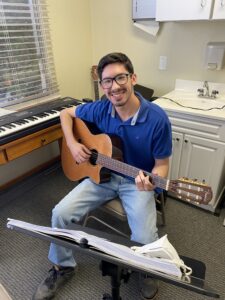 Brandon Martinez (Violin/Guitar)
Brandon Martinez is a career musician. A music major at Ventura college, he plays and teaches guitar, violin and trumpet.