Andy Street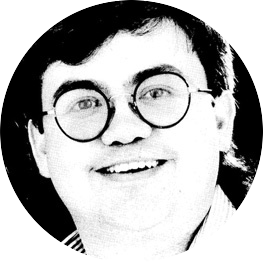 Television programs featuring the music of Andy Street are watched in over 100 countries throughout our world. His compositions, arrangements and musical direction have won many major industry awards in England, Europe, and the United States.
Born in Burton-on-Trent, England, Andy proved to be a child prodigy with early successes at competitive music festivals. At the age of 12 he was composing and performing professionally. Street received his formal education in music at the historical and prestigious seat of learning, Cambridge University, where he earned his M.A. in musical composition at Emmanuel College. He studied piano with Gordon Green and Doreen Clemes of the Royal Academy of Music in London.
A passion for jazz and rock music as well as his training in the classics took Andy Street along a path of light entertainment encompassing night clubs and theaters all over Europe until he became a Musical Director for many television shows in Britain at the age of 27. By 1992 he was firmly established as one of the leading figures in British television music working with such diverse talents as Georgie Fame and Gerry and the Pacemakers to The Three Degrees and Michael Ball. In addition he performed at Ronnie Scotts Jazz Club in London, the Casino in Monte Carlo and a European tour with the Lindsay Kemp Ballet Company. He also began to commuting to the U.S. working on a continuation of recording projects begun by the late Joe Raposo featuring the music of Sesame Street for BMG Kids record label.
Increasingly in demand in the U.S., he composed all the music and songs for "Madeline", an animated series which won a Cable Ace Award in 1994 and an Emmy in 2002. Other work on animated series includes "Hurricanes", "Double Dragon", and "Ultraforce". A permanent move to Los Angeles became a reality in 1994 where he has remained ever since.
In 1995 Street produced and arranged a solo album and concert show for Tina Turner's legendary keyboardist, the late Kenny Moore. Another Saturday night television show starring Brian Conley, the star of the West End hit "Jolson", followed for London Weekend Television, produced by Nigel Lythgoe. Andy's collaboration with Lythgoe consisted of hundreds of television shows during the 1980s and 1990s and continues to this day with incidental music he writes for 'American Idol' and 'So You Think You Can Dance'.
Further animation includes many series of "Strawberry Shortcake", a huge hit around the world, and recently "Angelina Ballerina" which airs on PBS in the USA.
Andy currently teaches at Ojai Valley School and has been busy composing for television shows such as 'American Idol' and 'So You Think You Can Dance'.