Hideous Lizard Music is a record label and publishing company that has
released music by Dan Willard, Earwigs, Harry Edder and Companion Cannibal.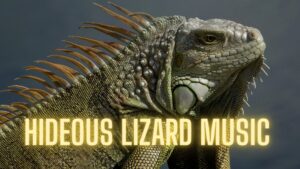 Dan Willard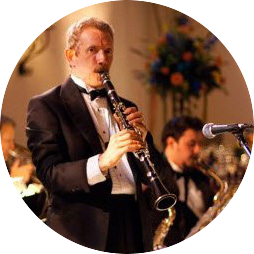 Dan Willard has released eight singles which are available to download right here.
Earwigs
The Earwigs formed in 1978 when Kevin Kerns (guitar, vocals) and Dan Willard (sax, synth, vocals), inspired by the emergence of punk, decided to form a band. They recruited fellow Aviation High School (Redondo Beach, CA) student Dale Turkle to play drums and later Tom Underhill (also an AHS student) on bass. They contributed tracks to compilation albums Keats Rides a Harley (1981) and Warfrat Tales (1983). Sadly, Kevin Kerns passed away in 2002. The remaining members reunited for the WarfRat Tales/Keats Rides A Harley CD Releases Show in September 2005. In 2014 they were joined by David Nolte (The Last) on guitar for a couple performances including a show at the Liquid Kitty Punk Rock BBQ.  In 2019 Hideous Lizard Music released a collection of recordings made around 1980, including  tracks released on Keats Rides a Harley and Warfrat Tales, on the album Shake a Violent Head! which is available to download right here.
Harry Edder

Harry Edder (1922-1987) was a music teacher and composer who was born and lived in Dingle, Idaho. He studied music at the University of Idaho and after obtaining a degree in music education and composition returned to Dingle to teach music at Montpelier High School (now Bear Lake High School). Golden Oranges of the Sun, the only known recording of Harry Edder's compositions, was recorded circa 1980 by unknown musicians. The cassette tape recording was found among his effects after he passed away and acquired by Hideous Lizard Music after hearing an excerpt of the music on KUOI 89.3 FM, the University of Idaho's radio station.  Golden Oranges of the Sun may be downloaded right here.
Companion Cannibal
Hailing from Hannibal, Missouri, Companion Cannibal is comprised of Slim Clemens (guitar vocals), Hubert Finn (guitar), Ted Sawyer (bass, vocals) and Bucky Grangerford (drums). Their debut single, Holocene Extinction is available to download right here.