Dan Willard teaches ukulele lessons on the soprano ukulele which is the most common type people start with. He teaches beginning to intermediate levels and all ages. Dan has over 30 years of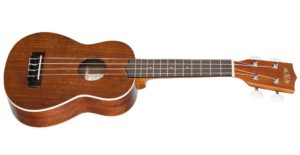 teaching experience, was assistant music director at Besant Hill School (Happy Valley School) from 1999-2003, and has been teaching at Ojai Valley School since 2002 and The Thacher School since 2007. He began serving as an assistant music teacher in the Ojai Unified School District elementary schools in 2017.
Lessons are $60/hr. Half hour and 45 minute lessons are also an option. Also available for online lessons.
Subjects Covered:
Developing Technic
Reading Music
Chord strumming for vocal accompaniment
Jazz Improvisation
Playing by Ear