Hire an Ojai Jazz Band for weddings and parties in Ojai, California. The Dan Willard Jazz Band has performed for numerous events in Ojai, including weddings at the Ojai Valley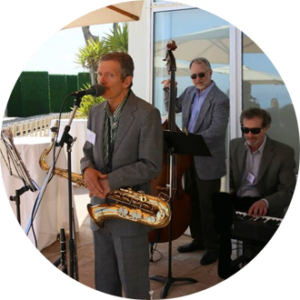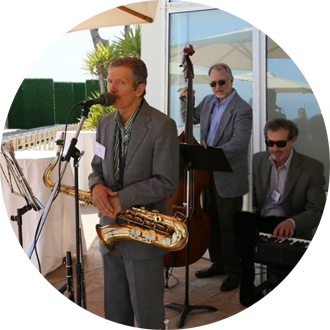 Inn. Dan Willard has lived in the Ojai Valley since 1992 and teaches at The Thacher School, Ojai Valley School, and has also taught at Besant Hill School and in the Ojai Unified School District. He regularly performs in musicals for the Ojai Art Center, The Thacher School, and Nordhoff High School.
Dan is a vocalist and multi-instrumentalist. He plays sax, clarinet, trumpet, and flute. As a singer he covers the repertoires of Frank Sinatra, Tony Bennett, Any Williams, Bobby Darin, Roy Orbison, Credence Clearwater Revival, The Beatles, and many others.
The band is available as a duo, trio, quartet, quintet, or sextet. The most popular size is four musicians which would include Dan, piano, bass, and drums. Perfect for dinner music and dancing. Let Dan and his group of seasoned professionals add a touch of elegance to your next event!
Please visit Dan Willard Jazz Band in the Groups category for more info and to hear audio clips.